Are you familiar with the rodent pest known as the roof rat? Are you aware that these rats are also called black rats because they are most often black in color? Do you know that they are referred to as ship rats because they love water and often get onto ships? Do you know that they're called palm rats and fruit rats because they climb trees and eat fruit? These common rats go by many common names. But, whatever you decide to call them, roof rats have no business being inside your Orlando home. These black, water-loving, tree climbing rats can be a threat to your health and property. Here are a few ideas to help you manage roof rats around your Orlando property.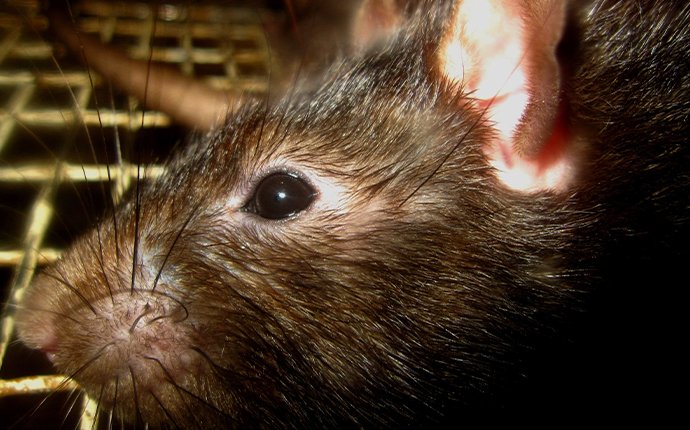 Remove Attractants
When roof rats explore your yard, they look for food, water, and harborage. If they find these, they may be inclined to stay.
Food — Roof rats eat many things, and they're not picky about what they eat. They can feed on organic material in your trash, so keep your trash in receptacles that have secure covers. They'll eat bird seed, so be sure to keep bird feeders away from your exterior. It may be disturbing, but rats eat animal dung. If you have a dog, be sure to pick up his waste. Most of all, rats eat living creatures. They feed on cockroaches, slugs, snails, and many other organisms in your yard. If you reduce moisture around your home, you can reduce slugs and other soft-bodied animals that rodents have a preference for. Last of all, rodents eat fruits and vegetables. If you have a garden or some fruit trees, you may be able to keep rats away by installing fencing around these food sources.
Water — Anything that captures rainwater can become a water source for rats. Remove containers and protect spots that collect water.
Harborage — Roof rats prefer a yard that has lots of hiding places. Remove objects from your yard to make your yard less interesting. Keep your grass and landscaping trimmed and remove unnecessary vegetation.
Prevent Access
No matter what you do to reduce attractants, you can still have roof rats explore the perimeter of your home. When they do, it is important that the rats don't find a pathway into your home or an opportunity to make a pathway. It is important to remember that roof rats have strong teeth that are able to chew through wood, PVC pipes, brick, and concrete. Obviously, you don't have to worry about a rat chewing a hole straight through your concrete foundation wall, but if it finds a small hole, it is more than capable of making it bigger.
Repairs — Do an inspection of your exterior and repair gaps, cracks or holes. While you can deter rats by using a caulking gun to fill or patch entry points, it is far better to do a full repair with building materials.
Defenses — There are a few ways you can make it more difficult for roof rats to get in your home. If you notice areas that rats are chewing on, apply sheet metal to prevent damage and to deter the rats from getting in. If your home has a chimney, and you don't have a cap, it is a good idea to add one.
Pathways — Your roofline and roof penetrations are vulnerable to roof rats. It is best to try to prevent roof rats from getting on your roof in the first place. Trim tree branches away from your roof. Put wire mesh in downspouts to keep roof rats from climbing up. Consider removing lattices or vegetation from the side of your home to make it more difficult for roof rats to scale your home.
Professional Rodent Control
The best way to reduce rodents and keep them out of your home is by investing in rodent control. Contact Green Flag for assistance with rodent control in the Orlando area. Our technicians know how to manage rodent pressures and arrest rodent infestations. We can help you maintain a home that is free of rodents. Reach out to us today and schedule a visit.