Rodent Infestation Is A Big Problem In Your Central Florida Home
Rodents are small, but the problems they cause are not. A rodent infestation in your building can damage your walls, insulation, wiring, pipes, and more. It can spread disease-carrying pathogens to your family, friends, customers, and employees. It can seem impossible to eliminate. If you've discovered a rodent infestation in your Daytona area home or business, Green Flag Services can remove it for you and prevent another one from occurring.
Our Rodent Control Offerings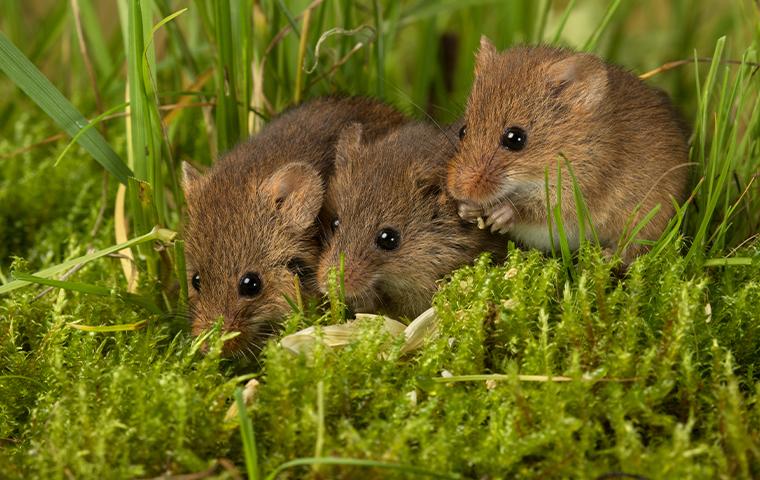 To prevent future rodent invasions, we'll do the following:
Complete a home inspection
Determine rodent entry points
Remove all rodents
Sanitize all affected areas
Install rodent-deterring products
Provide ongoing monitoring
At Green Flag Services, we provide several types of rodent control methods in order to give you the best solution to your rodent infestation. We'll inspect your home or business to determine where rodents are spending their time and how they're getting inside, then tailor a plan for your situation.
Our treatment methods include:
Traps
Bait
Exclusion
ActiveSense remote pest monitoring
ActiveSense is typically used in commercial facilities and in homes that are farther away from our offices. This system triggers an alert when there is activity in a trap, so we know when to visit your property to remove the rodent.
We do exclusion work to seal the entry points rodents use to get into your home or business. We offer this service from ground level to the roof. If you choose our full exclusion service, it comes with a five-year warranty.
Our rodent control services typically take no longer than two to three weeks to eliminate your rodent infestation. However, we also offer rodent monitoring services on a recurring basis if you'd like the peace of mind of ongoing rodent control.
Say Goodbye To Rodent Problems In Orlando & Tampa, FL
Rodents are bad news for home and business owners alike. As dangerous and damaging as they can be, it's essential to take care of an infestation quickly and in its entirety. Green Flag Services has the experience you need to eliminate your rodent infestation and make sure it doesn't come back.
When you hire Green Flag Services, LLC to remove rodents from your home, or business, you can rest assured that your home will be safe. If your home has a rodent problem, don't let it become a huge issue. Contact us today to speak with a rodent removal technician in Lake Nona Region, Baldwin Park & Lake Mary, FL.
Request Your Free Inspection
Complete the form below to schedule your no obligation inspection.