Would you be surprised if we were to tell you that bed bugs can be found in any home, no matter how clean? There is a myth that has been around for a very long time, and many still believe it. The myth is that bed bugs are attracted to dirty homes. While bed bugs can certainly thrive in a dirty home—because it is easier for them to avoid detection when there is clutter and when beds or other items are not routinely inspected—they don't really have any control over where they live. Bed bugs don't get into Orlando homes from the outside. They're carried from one location to another in a passive manner. When they get to a new location, they don't decide whether to stay or not. Where are they going to go? They're not going to go back outside because they didn't come from the outside. And they don't know which items you're going to move to another location. So, they're not going to climb in and hope for a ride. They make the best of wherever they find themselves. The more you understand about how bed bugs spread, the more success you'll have at preventing and controlling an infestation. Here's a quick guide to help you.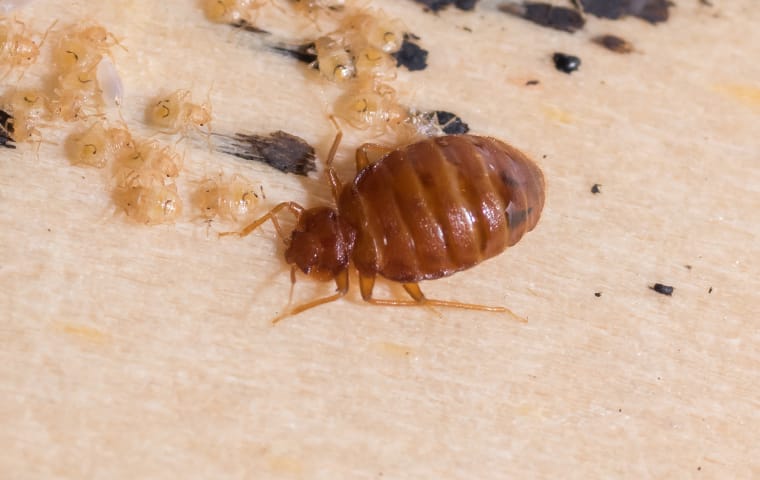 How To Stop A Hitchhiker From Coming Home
When you go somewhere, no matter where, keep these prevention tips in mind. They could help you prevent bed bugs from returning home with you.
Do an inspection. If you spend the night somewhere, it pays to do a quick inspection—no matter how tired you are. Lift the mattress and look between the mattress and the boxspring. Search for brown stains, black stains, white eggs, shed insect skins, or the presence of tiny insects. Adult bed bugs are about 4.5 mm. Nymphs can be as small as 1mm. These insects love tight spaces so you may have to drag a credit card along the seams to lift out skins, eggs, or insects.

Watch for signs. When you leave your home to go anywhere in public, keep an eye out (and a nose out) for signs of bed bugs. They can be in many unexpected places, particularly places that are dark. Look for the signs listed above, and be aware that bed bugs emit pheromones that can be described as smelling like a musty towel.

Protect your clothes. Bed bugs are attracted to items that have been worn. Keep laundry in a sealed plastic bag.

Use luggage racks. If a rack is provided, put your suitcase or bag on top of it when you open it. This will prevent bed bugs from easily getting inside.

Refrain from putting clothing on beds and upholstered furniture, especially overnight. This could prevent bed bugs from getting into your clothes.

When you get home from staying somewhere overnight, be sure to put your clothing through a hot wash and a dryer cycle.

Be careful to never put your work bag, school bag, or some other bag, near the belongings of other workers or students. Bed bugs avoid light and will not travel from one item to another item when there is light. But items that touch provide enough darkness for these insects to transfer.
How To Find Bed Bugs
When bed bugs get into your home, there are a few things you can expect them to do. If you know how they'll behave, you may be able to find them and eliminate them.
Bed bugs can be found near people that are sleeping or lounging because they feed on human blood. Beds, and the areas around beds, are good places to start inspecting for bed bugs. Couches and upholstered chairs are the next place to look. You can also zero in on bed bugs by determining who is getting bitten.

Bed bugs can be found in tight spaces. These are the best places to look for bed bugs and evidence of bed bugs. Cracks, gaps, recesses and seams need to be closely examined.
How To Eliminate Bed Bugs
When you find bed bugs in your Orlando home or business, contact the bed bug experts at Green Flag Services. We offer comprehensive bed bug control in Orlando. Reach out to us today for advice or immediate assistance with bed bugs and/or other pest problems.