Are Mosquitoes Driving You Indoors?
Mosquitoes are the pests we love to hate. They seem to be everywhere and can make spending time outdoors unbearable. If mosquitoes are a problem on your property, there's more to be concerned about than getting covered in bites. Mosquitoes are known to spread many dangerous illnesses, and the more that are on your property, the more likely you are to end up sick. Protect your family and enjoy your yard again with mosquito control services from Green Flag Services.
Our Mosquito Control Offerings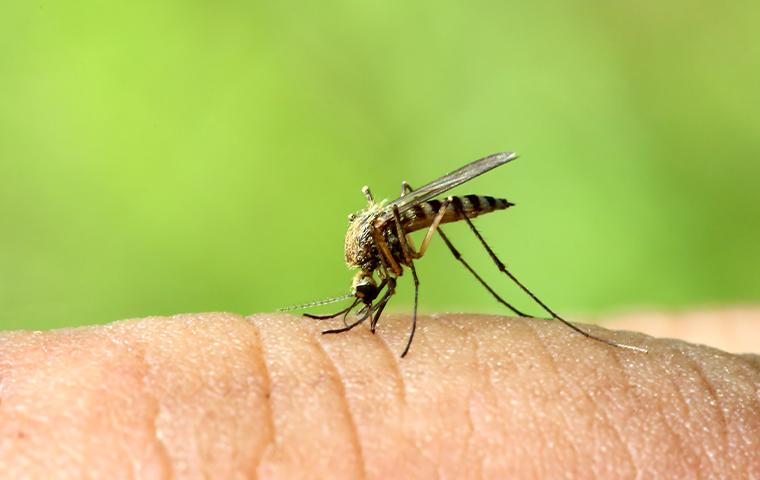 At Green Flag Services, we care about the health of your family and the environment around your Baldwin Park home or business. That's why we don't perform mosquito fogging treatments, as many other pest control companies do. These treatments not only eliminate mosquitoes, but also harm native pollinators. Our treatments are not only safe for helpful insects but are also safe for your family, and they also limit drift.
During your first mosquito control treatment, we'll apply a final feed mosquito bait to your property. This bait knocks down the mosquitoes on your property in preparation for our next treatment two weeks later, which is when we install the In2Care System.
In2Care Solutions
A multi-impact tool against mosquitoes that transmit Dengue, Chikungunya, Yellow Fever and Zika virus.
Kills (even insecticide-resistant) Aedes mosquitoes
Kills mosquito larvae and pupae (inside trap & in surroundings)
Reduces the risk of mosquito-borne virus transmission
Field validated & published results
Uses safe ingredients and is environmentally friendly
Now available for customers in Baldwin Park, Lake Nona, Deland, Daytona Beach, Port Orange, Lake Mary and Seminole County, FL.
The In2Care System includes several stations installed in strategic locations around your property. These mosquito traps work by targeting both adult mosquitoes and larvae. When female mosquitoes land in the trap to lay eggs, they pick up the product and spread it to other breeding areas, preventing larvae in every area from developing into adults. The female mosquito then dies a few days later.
Once installed, we perform monthly maintenance services on the system. We'll check to make sure it is working correctly and will fill the stations when the product gets low. We offer a standard re-treatment warranty with this service that includes free callbacks.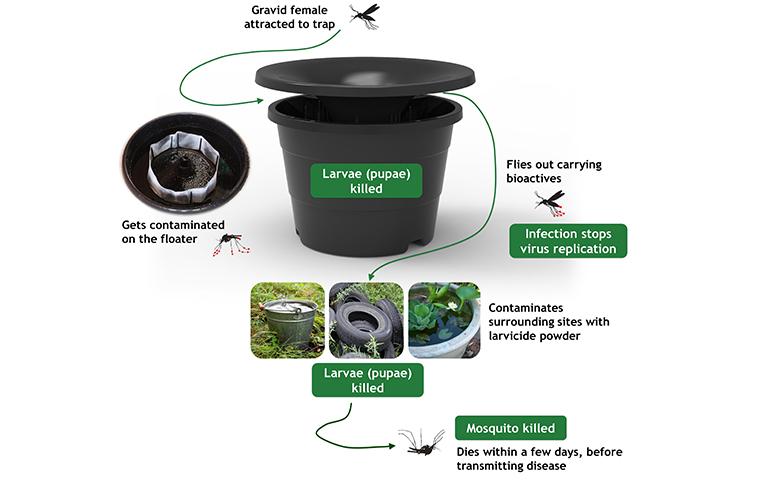 Benefits Of A Professional Mosquito Treatment
A professional exterminator will know exact areas to target.
Safer service. An exterminator will be able to eliminate infestation without putting the entire yard at risk.
Tools and skill set to take care of the immature mosquitoes as well as the adults.
If you need a one-time mosquito treatment for a special occasion, such as an outdoor wedding, we offer our final feed mosquito bait service.
Spending Time Outside In Orlando & Tampa, FL Just Got Better!
When you have the In2Care System from Green Flag Services, contending with mosquitoes every time you step into your backyard will be a thing of the past. Start enjoying your time outside again with help from Green Flag Services. Contact us to schedule an appointment.
Request Your Free Inspection
Complete the form below to schedule your no obligation inspection.