Are Bed Bugs Bothering Your Family?
Bed bugs are a serious problem in Florida's hot and humid climate. No home or business is immune from them, and once they get inside, they are not easy to get out. If your home is playing host to bed bugs, you need the help of a professional pest control company with the skills, knowledge, and experience to eliminate the infestation entirely and efficiently. Green Flag Services offers bed bug control services that work.
Our Bed Bug Control Offerings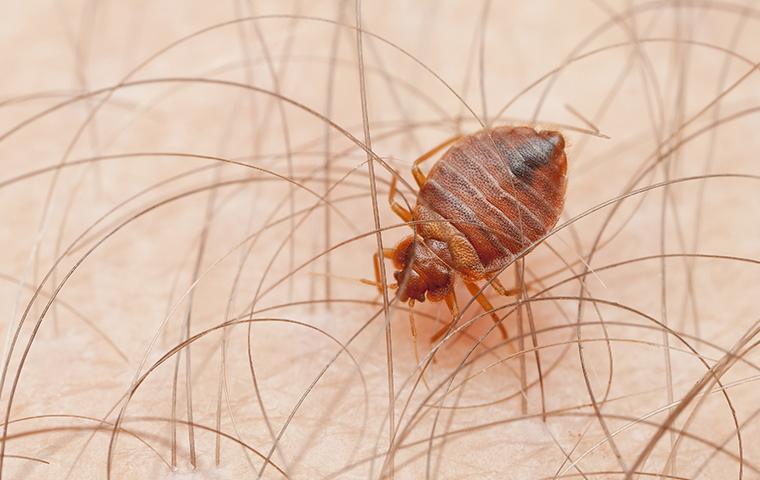 Free Inspection
Bed bugs are tricky pests that are good at hiding and good at spreading from room to room. If you suspect you have a bed bug infestation, it's not only important to positively identify them before moving forward with treatment, but to determine how widespread the infestation is so that it can be appropriately treated. Our inspection will do both.
Treatment
Green Flag Services uses Aprehend® to treat bed bug infestations. Aprehend® is an all-natural biopesticide made up of fungal spores. We apply the solution in narrow bands where bed bug activity is likely to occur. When bed bugs cross through it, they pick up the spores and transfer them to other bed bugs. Aprehend® eliminates bed bugs within four to ten days of initial contact. It is also safe for your family and pets, as well as the environment.
In addition to Aprehend® treatments, we also offer steam treatments. These can be used on a stand-alone basis or in conjunction with Aprehend®.
Bed Bug Solutions, Guaranteed
We'll get out to your property as soon as possible to start removing those nasty biting bugs. We rely on bio-pesticides and steam treatments to kill and remove bed bugs effectively. We are licensed pest control operators of Aprehend®. A new and unique product that helps fight against the invasion of bed bugs. To learn more about Aprehend®, click here.
Newly established in 2017, Green Flag Services had to make some critical choices when setting up for their eco-friendly bed bug services. Aprehend® enabled Green Flag to offer a low-cost, effective bed bug remediation service, requiring just one treatment. The addition of steam using the Polti Cimex Eradicator allowed them to offer bed bug treatment with immediate relief from bites, plus the long-term residual of Aprehend® for a fraction of the cost of a standard thermal remediation. Green Flag offers a 12-month warranty on bed bug treatments.
Call 888-441-1BUG (1284) today to schedule an appointment with a bed bug exterminator serving Lake Nona Region, Baldwin Park & Lake Mary, FL and vicinity.
3 Reasons To Choose Green Flag Services For Bed Bug Treatment
Our professional bed bug exterminator and his team can provide an effective solution to your Orlando area bed bug problem. You'll appreciate our service because:
1. We use bio-pesticides and dry steam
2. Minimal prep work required
3. One-year warranty available
Warrantied Bed Bug Control You Can Trust In Orlando & Tampa, FL
With all-natural methods that are safe for your family and the environment and a one-year warranty, Green Flag Services offers bed bug control that can't be beat. If you are experiencing a bed bug problem, it's essential to take care of it as quickly as possible. Contact us to schedule a free inspection today.
Request Your Free Inspection
Complete the form below to schedule your no obligation inspection.