The warm year-round climate in the Orlando area is great but also accommodates many unwanted pests such as fleas. Fleas are tiny parasites that are often not visible to the naked eye. They have a flat body and a hard exterior that appears in shades of red or brown. As with most parasitic creatures such as ticks and mosquitoes, fleas carry and may transmit different harmful conditions as they travel among their hosts. Fleas are associated with tapeworm, bubonic plague, tularemia, and many other hazardous diseases. Pets that are severely infested may also develop anemia.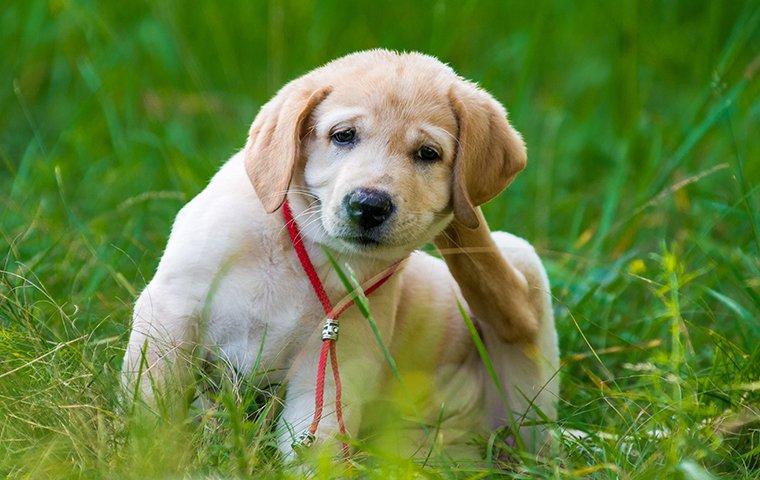 How Do Fleas Typically Enter A Home?
As humans and pets move around in outdoor areas, fleas can climb on fur, skin, or clothing and be brought back indoors. Briefly inspect your body and clothing before entering the home following outdoor activities for any signs of these pests. Fleas often are brought near the home on wild animals, such as many types of rodents.
Tips For Preventing Fleas
We have some suggestions to help you keep fleas out of your home:
Regularly bathe and brush the coat of pests to detect the presence of fleas and wash any pet bedding materials.

Ensure your pets are treated year-round to prevent fleas under the care of a veterinarian.

Vacuum carpeting and upholstered furniture regularly.

Remove exterior sources of food such as bird feeders and fallen fruit that might attract wild animals that contain fleas.

Wash and dry second-hand rugs or other upholstered items before bring them indoors.
The Importance Of Speaking With A Professional Pest Controller
Many property owners mistakenly attempt to try do-it-yourself home treatment options marketed using embellished claims of overall effectiveness. In reality, most of these mass-marketed products, including sprays, traps, and granular formulas, are ineffective against significant pest intrusions and may contain harsh chemicals. Contacting a licensed professional who is properly equipped to eliminate these problems safely is the best course of action.

The technicians with Green Flag Services adhere to a five-step process that has been shown to create positive outcomes as follows consistently:
Our staff performs a thorough inspection of the premises to assess the pest invasion properly.

We formulate a customized solution based on the specific circumstances of the problem.

Our team uses many of the latest products and technology available in the industry today.

The staff adheres to the best practices on the Integrated Pest Management model that ensures safety.

We conduct a detailed follow-up to be certain that the pests have been completely eradicated.
Experienced Provider Of Pest Control Solutions
As a locally-owned service provider, the experts with Green Flag Services have been proud to call the Central Florida region home for more than 50 years now. As members of this community, we strive to operate in a manner that ensures the safety of our customers, their pets, and the local ecosystem. We deploy various eco-friendly products and treatment methods that have been recommended for safety by the National Pest Management Association (NPMA) and many other agencies at the forefront of the pest-control industry.

In addition to fleas, the professionals with Green Flag Services have the training and equipment to efficiently eliminate problems with cockroaches, ants, rodents, and many other troublesome and potentially dangerous pests that invade local homes and businesses. We now offer comprehensive and affordable year-round pest prevention plans that ensure your property is protected. Contact our office today to schedule an onsite inspection visit.