Eco-Friendly Pest Control To Protect Your Orlando Or Tampa, FL Business
When pests threaten your Central Florida area business, they are a lot more than just nuisances. Pests damage your building, equipment, and inventory, they put your customers and employees in danger of illness and injury, and they hurt your business' reputation, sometimes beyond repair.
Many business owners choose to use a "wait and see" approach to pest control, which may save money in the short term, but usually ends up costing more in the long run due to having to eliminate the pest infestation and repair the damages caused by the pests. Green Flag Services will help your business develop a pest control plan that will eradicate Central Florida's toughest pests, and proactively prevent future infestations.
Our Commercial Pest Control Offerings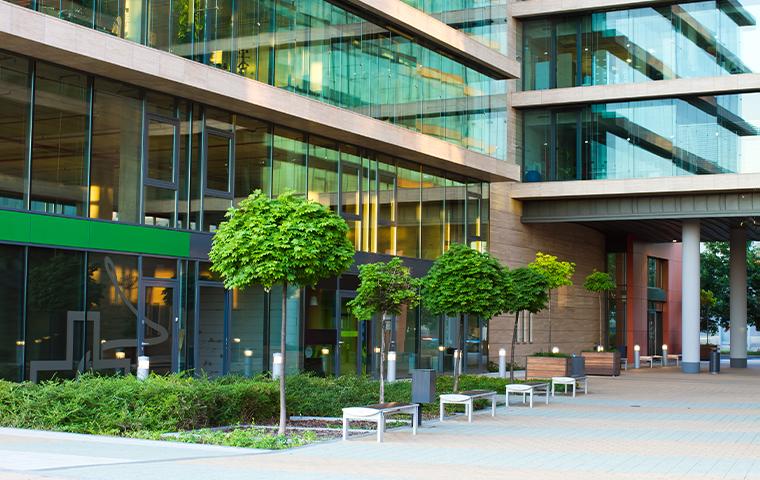 Commercial facilities vary greatly from business to business. The pest control that a local restaurant requires will not be the same pest control needed in an office space. Because we understand that your business has unique pest control needs, we begin by inspecting your property to identify the areas where pest activity is present. With this information, we'll develop a treatment plan tailored to your business's specific requirements.
Since your pest control plan is unique to your business, the methods and treatments we use will vary based on your needs. However, pests do tend to frequent certain areas, which is why kitchens, break rooms, storage areas, and common areas are typically at the forefront of our pest control efforts. We can also offer lawn care treatments if needed.
In order to keep your business pest-free, we'll return on a regularly scheduled basis to re-treat your facility. These treatments also allow us to get ahead of any potential problems we find during our visits.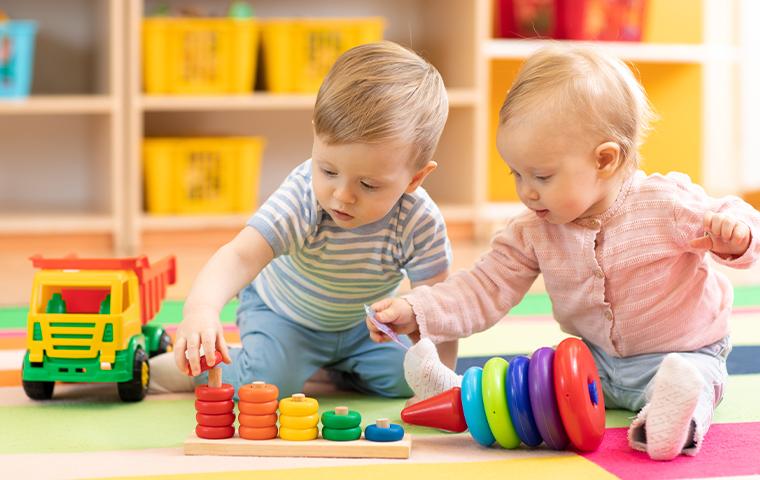 Daycares
The parents who trust their children to your care expect your facility to be clean and safe. Neither of these can happen if pests are present. Keep them out with Green Flag Services.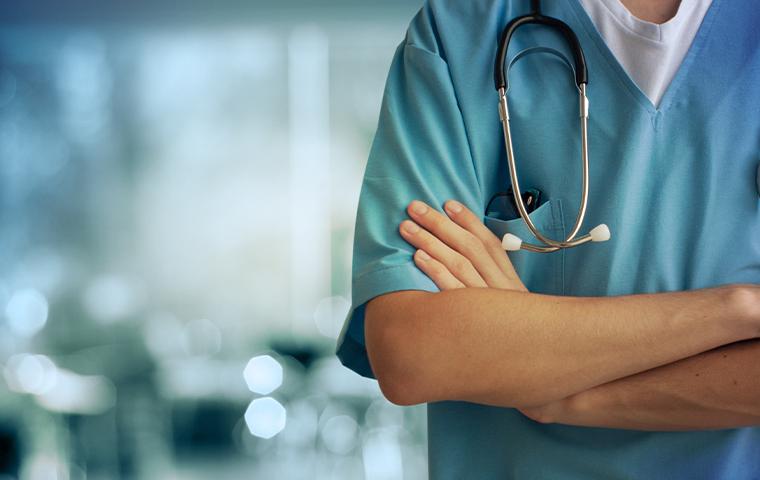 Healthcare
Keeping your hospital, office, or nursing home as sanitary as possible is vital to your patients. Protect them from disease-carrying pests with the help of Green Flag Services.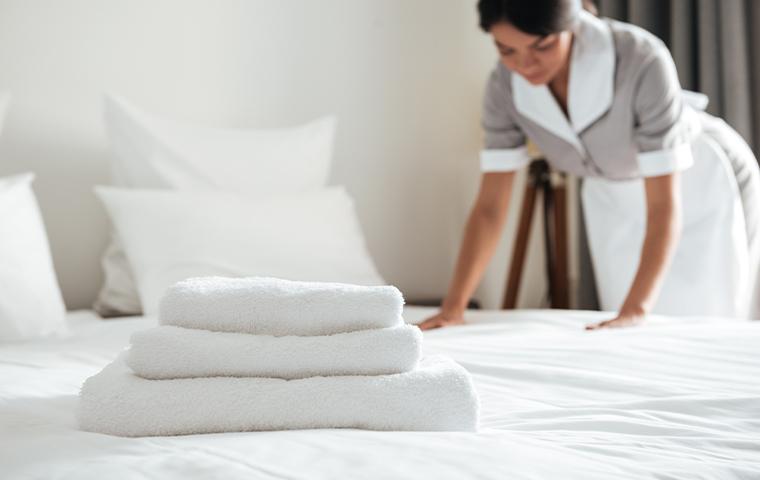 Hospitality
Providing your guests with a clean, comfortable experience ensures that they'll return. Staying pest-free is a big part of that. Green Flag Services can help make it happen.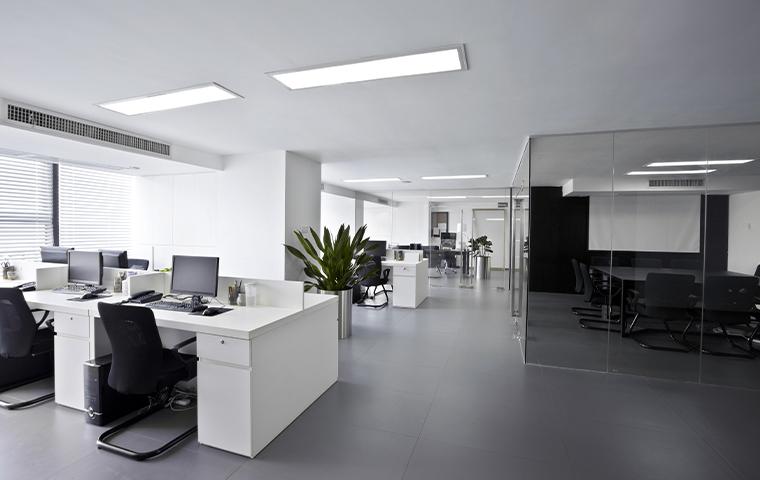 Offices
With many spaces and a lot of foot traffic in an office building, pests find these facilities a perfect place to live. Stop them from getting into yours with help from Green Flag Services.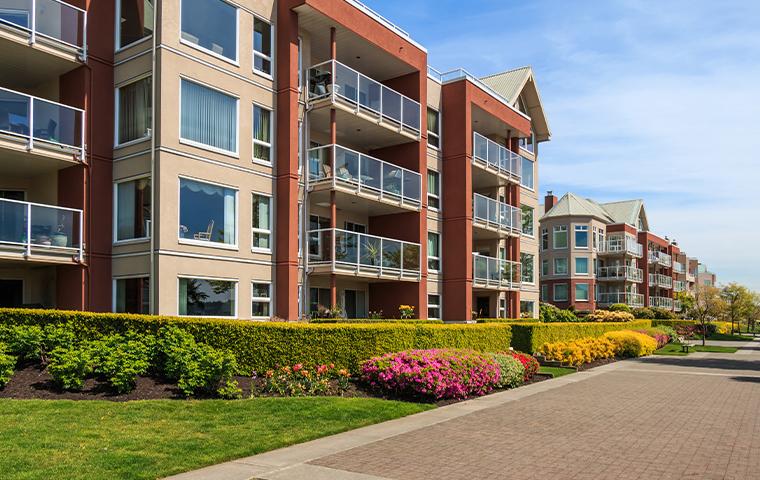 Rental Properties
If you have an Air B&B, timeshare, or other rental property, you need to keep it in tiptop shape for your guests. Enlist the help of Green Flag Services to keep it pest-free.
Restaurants
Pests in your restaurant are not only a threat to your customers' health, but also a danger to your reputation. Keep them out by partnering with Green Flag Services.
Reasons To Choose Us
Your business is important, and you deserve to have a well-established pest control company protecting it. Why can you trust Green Flag Services?
We have over 55 years of combined experience treating the pests of central Florida.
We customize a treatment plan for your business's unique needs.
We use eco-friendly methods and products.
We offer a money-back guarantee.
We are locally owned and operated.
We are members of the National Pest Management Association.
We are members of the Florida Pest Management Association.
We have an A+ rating from the Better Business Bureau.
Protecting Your Business, The Green Flag Way
Running a successful business here in Orlando, Tampa, or the surrounding area is no easy task and sometimes requires the help of people who are skilled in areas you are not. When you partner with Green Flag Services for your pest control needs, you'll receive customized, eco-friendly pest control that eliminates active infestations and prevents pests from entering your business in the future. Contact us to schedule an inspection.
Request Your Free Inspection
Complete the form below to schedule your no obligation inspection.