Bed bugs are small parasites with a flat, oval body that is a reddish-brown color. Bed bugs are wingless, and prefer to attack human hosts as they sleep. However, they may also feed on animals. There is a misconception that bed bugs are most commonly found in filthy or unkempt homes. The truth is, research shows that no such correlation exists. Fortunately, bed bugs are not known to spread diseases like many other parasitic creatures, such as mosquitoes or ticks.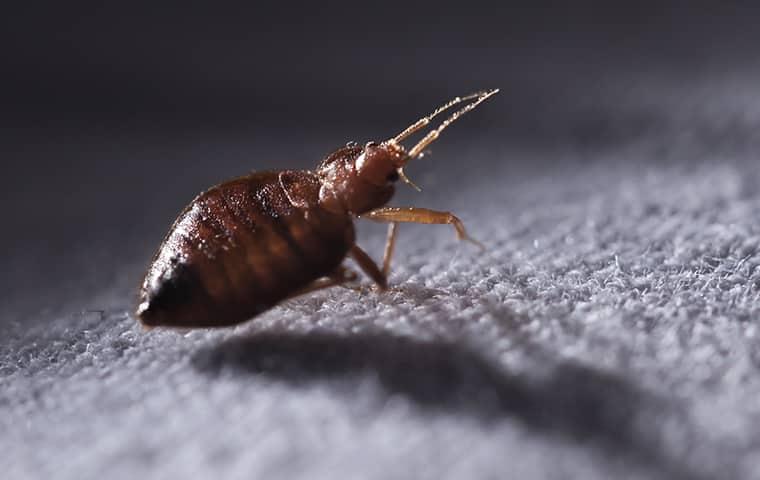 Most Common Places To Encounter Bed Bugs
Bed bugs are predominately indoor pests that are attracted to locations where humans reside. They are often encountered by travelers in hotel rooms, airports, or those using public transportation. Bed bugs are "hitchhikers" that often climb into clothing, or into suitcases or bags, and are unknowingly brought back home.

Upon arriving at a new destination, these pests often begin laying eggs and expanding their presence. In many cases, property owners will notice small red blood stains or black marks from their feces on sheets, pillows, or comforters. Bed bugs also shed their exoskeletons, which might be visible.
Best Practices For Preventing Bed Bugs
Check the bed area of hotel rooms carefully upon arrival for any indications of a possible infestation.

Don't place suitcases or bags on beds, carpets, or upholstered furniture in hotels.

Wash clothing, and dry it on a heated setting if you suspect any exposure to bed bugs.

Avoid bringing second-hand furniture or appliances into your home unless they are closely inspected.
The Importance Of Contacting A Licensed Exterminator
Bed bugs are among the most difficult pests to completely eliminate because they typically remain hidden during the daytime as they await nightfall. These pests are extremely resilient, and may burrow into hard-to-reach places. Some homeowners make the mistake of purchasing do-it-yourself treatment options from local stores or online retailers that are marketed using farfetched claims of being a fast and easy solution to bed bug intrusions. In reality, the majority of these aerosol sprays, foams, and other store-bought products produce very mediocre results, and create further frustration. The best course of action is to promptly contact a local pest controller that will get the job done right.

The technicians with Green Flag Services have been trained in using Aprehend, which is an all-natural product used to eradicate problems with bed bugs. As these pests move, they are exposed to biopesticide and will also transfer the chemical to other bed bugs. Aprehend has proven to be safe for humans and their pets.
Experienced Pest Control Company In Orlando
Did you know that the team of local experts with Green Flag Services has earned a rating of A+ with the Better Business Bureau (BBB)? Part of the reason for our success is that we always back the quality of our work with a satisfaction guarantee that ensures a positive outcome. Our organization is locally owned and operated; therefore, we understand the importance of operating in a manner that protects our customers and the environment of the Orlando community.

We will have one of our professionals conduct an on-site inspection that involves thoroughly assessing the interior and exterior areas of the property to determine the nature and extent of the problem. Next, we will propose a customized treatment option based on the circumstances. Please contact our office today to schedule a time to get started.