Things are getting hot down here in Orlando, and it has nothing to do with the sun. Green Flag pest services are getting things cooking with a steam and a bio-pesticide bed bug program. This is one time when you don't want to beat the heat!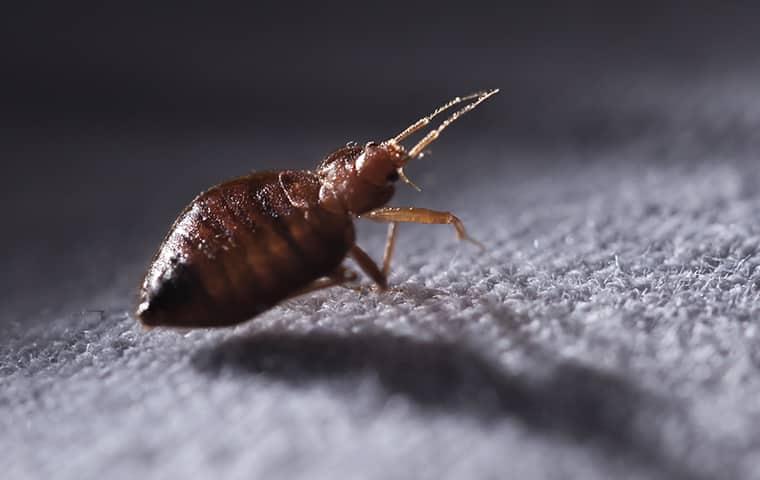 What Is A Bed Bug?
Before you head off to the local hardware store to purchase a cart full of insecticides, you might want to know what you may be fighting. Bed bugs only come out at night, so they are rather difficult to locate. The first sign would be bites on your skin, sometimes mistaken for mosquito or flea bites. Bed bugs are brownish-red in color and kind of flat. Human and animal blood is their food source. They will hang out in the seams of mattresses, or crevices of other fabric furniture. There are DIY remedies available, and when faced with an infestation, many home and business owners choose this route attempting to cut costs. Saving money isn't the only reason people choose the DIY methods. Often people are embarrassed that bed bugs have infested their home or business. The last thing a business needs is bad press or gossip about their situation, so opting for a discrete method is preferable.
Common DIY Methods
In this new era of Google and Youtube, it's easy to search out DIY solutions to any problem. We are quick to watch a video, hoping that it will have the answers to all of our problems. Here is a shortlist of products available for the do-it-yourselfer:
Mattress pad - claims to make hiding places disappear.

Sprays - claims it kills on contact.

Aerosol - claims it kills on contact.

Traps - claims it stops bugs before they get to the bed.
These methods rarely, if ever, work as advertised and you will have spent hundreds of Benjamins in the process. The only causality here is your checkbook. The average person makes repeated trips to the store in an attempt to eradicate these pests quietly, however, they won't go without a fight. In most cases, you will see a temporary decline of activity, but they shall return. The trick is to eliminate the bed bugs completely. And not just from the bed, but also wherever else in the house they've hitchhiked to.
Let's Talk Heat
What in the world is a heat treatment anyways? Can it possibly get any hotter in an Orlando summer? Yes, it can! We use a combination of steam treatments and Aprehend® to treat bed bug infestations. The steam is applied at 160°-180° Fahrenheit. In the cracks and crevices of the mattress and other textile cover furniture, steam will kill bed bugs up to 2-3/8" into a gap. An infrared thermometer is used to monitor the surface temperature of the area being treated.
Aprehend® is an all-natural biopesticide that is carried back to the nest, and is transferred to other bed bugs. We are licensed pest control operators of Aprehend®, a new and unique product that helps fight against the invasion of bed bugs. These two applications can be used independently, or in conjunction with each other. This type of treatment will rid you of the bed bugs permanently, and in the long run, save you a lot of money. You can contact us to learn more about our bed bug services.
We Are The Best At Eco-Friendly Solutions
Not only do we care about the ecological needs of the Greater Orlando and Tampa areas, but we do it all with an A+ rating from the BBB. We are a small locally owned business that has been serving the area for 55 years. Your satisfaction matters to us, and that's why we offer a money-back guarantee, and a re-service guarantee. Check out our reviews and testimonials and when you're done, call Green Flag Services for a quote!