Do you work at a daycare or own office property in Orlando? If a pest problem were to hit one of these locations, your business could dry up quicker than you think. You might believe that a pest infestation could never happen, or if it did, you would be able to deal with it okay. While this approach could save you a few bucks now, it could end up causing you a lot of stress in the long run.
Running a business in Orlando is a full-time job, and by trusting our team to handle your pests problem, you can keep your business above water. Our Orlando pest control company at Green Flag Services can help you take proactive steps now to prevent future infestations and rid your business of any current pest problems.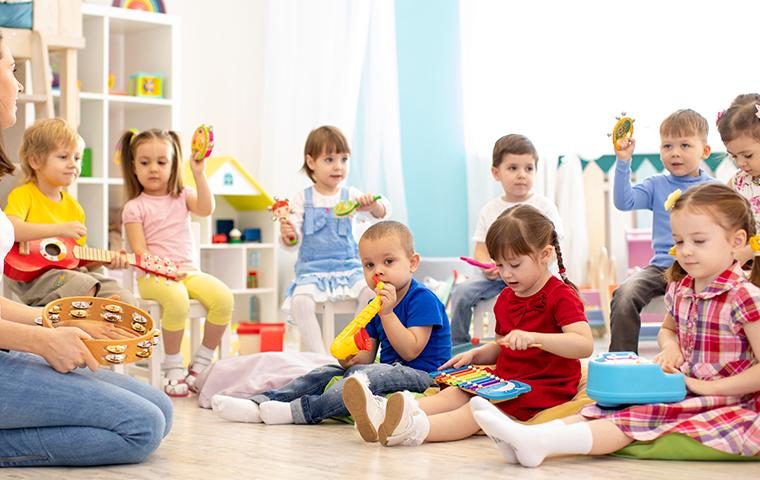 The Pests That Invade Orlando Businesses
In the Orlando area, there are a lot of different pests that both home and business owners alike encounter. When it comes to commercial spaces, a few pests are more common to these businesses over others. These pests include the following:
Rats
Mice
Raccoons
Ants
Termites
Bed bugs
Other pests could potentially enter your place of business, but we can handle them with the same effectiveness as the common invaders. To make sure that pests don't inflict a lot of property damage or destruction to the stability of any structures, you'll need to call in a professional team. A quality commercial pest control company will protect your business by eradicating pests and the safety of the people who enter your properties.
All The Ways Pests Can Damage A Business
Commercial pest control services are essential when you need long-term protection for your business. If you run a business in the food, rental, or hospitality industry, one pest problem could sink your entire operation. In these industries, pests don't even need to damage the property. A guest needs to see evidence of a potential infestation or the actual pest to send a bad review. These can permanently tarnish your reputation.
You should also keep in mind the potential financial hit you could take if a pest infestation does in fact, destroy the property. If you have a company in healthcare or just general office space, you must provide a safe and sanitary area for your employees and clients. Our team can ensure that you uphold that by eliminating pests that could be a health hazard to the workspace.
Pest Prevention Tips For Businesses
The first step in any business for pest control is to take action and stay vigilant. You don't have to do much to aid your company in taking action. Simple prevention steps can help you deter pests, such as:
Sweep around your doors and entry points.
Clean and thoroughly mop away any spills.
Keep your trash cleaned out regularly so there is no build-up.
Make sure that your landscaping is well marinated and mowed low.
Periodically check around your building for cracks or leaks in or near your property and have them fixed immediately.
While these steps can deter pests if you already have a prevalent problem, you can't count on these simple steps to eradicate the problem. Prevention is irrelevant if the problem is already inside. Call a professional team to get quick and efficient aid today.
How To Make Sure Pests Stay Away From Your Business
Our team at Green Flag Services is the way to go if you want to protect your commercial business in the long run. A professional team like ours can offer many different services and solutions to ensure that you never have to deal with a pest problem. Our team at Green Flag Services can conduct inspections and install monitors to catch any potential problem before it negatively impacts your business.
We eliminate pests with our highly skilled team and eco-friendly products backing your business up. With over 55 years of experience in this industry, we have seen it all and know how to customize our plans to fit your company's needs. Give us a call at Green Flag Services today and learn more about your options, so you can keep running your business with no hassle or headache.