Seeing a rodent in your home can be a terrifying experience. While these pests are not likely to be aggressive, they can cause a lot of damage to you and your property. At Green Flag Services, our experienced Orlando pest control specialists know a few tips that can help prevent rodents from coming into your home.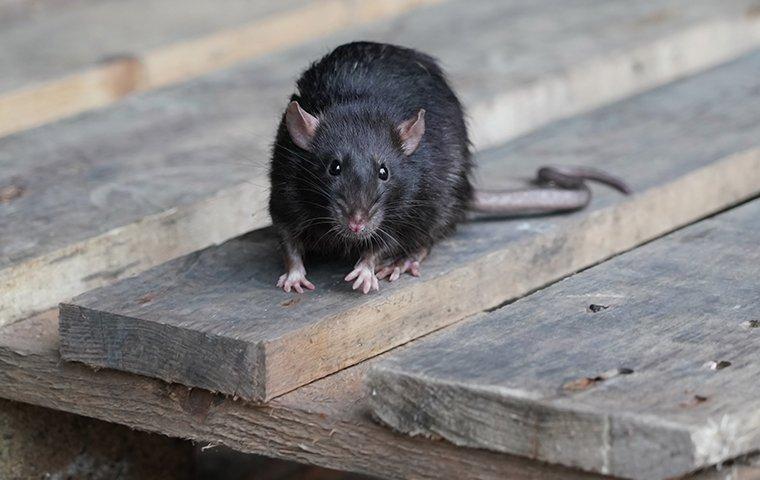 How To Tell If It's Rodents In Your Home
There is no part of your home that is off-limits to a Florida rodent. These small animals can sneak into any crack, gap, or hole that is at least 1/4 of an inch wide. They are prey animals that don't like to be around pets or people. If a bigger animal or person is in the same area as the rodent, it will use its unique ability to fit into tight spaces and hide.
Even if you don't physically see rodents in your home, they tend to leave behind clues that will let you know that they are there. Some telltale signs include:
Holes in interior walls or cabinets
Rodent droppings
Holes chewed in your clothing
Gnaw marks on electrical wires
Musky odors
Holes in bags of chips or other food packages
Rodents are destructive animals. If they are in your home, it will not take long before you start to see the common signs of a rodent infestation.
How Dangerous Is It To Have Rodents In Your Home?
Rodents can cause a lot of damage. Aside from metal and glass, a rodent's sharp teeth can chew through almost any material. They can cause damage to the interior and exterior of your home. They are also known to commonly travel through the interior walls of a home. While there, they will nibble and chew on the electrical wires, which could cause a shortage in your electrical system and could even be a potential fire hazard.
Rats and mice are also known carriers of deadly diseases and viruses. When they crawl around your home and leave their droppings all over the place, you could end up catching a wide range of illnesses, which could include salmonellosis, leptospirosis, and hantavirus.
Factors That Attract Rodents To Your Property
Rodents will come into your home in search of food, water, and shelter. Some of the things that may attract a rodent to your home could include:
Clutter: Rodents will likely choose a home that has a lot of boxes, bags, toys, and other objects that can be used as a hiding spot or chewed up and used as nesting materials.
Water: Leaky pipes, a pet's water dish, and other easily accessible water sources will attract rodents into your home.
Food: Having open trash cans outside or open containers inside can attract mice and rats to your home.
Even if you don't have food or water easily accessible, rodents can still sometimes come into your home to seek shelter. For instance, if there is a flood, both rats and mice will try to find a warm and dry place to live.
The Solution To Total Rodent Control For Your Home
Having one rodent in your home can quickly turn into a full-blown infestation. If you notice any signs of rodents in or around your Orlando home, contact Green Flag Services today. We will thoroughly inspect your property to determine if you have rodents and how they were able to get in. Then, we go to work to eliminate every rodent from your home quickly and effectively.