Don't Put Up With Pesky Tenants In Your Orlando Home
If bats have taken up residence in your property, hire Green Flag Services, LLC to remove them. Our bat removal experts in Lake Nona Region, Baldwin Park, Lake Mary, Azalea Park & Lake Hart, FL know how bats behave and can remove them efficiently and humanely.
Our Bat Removal Offerings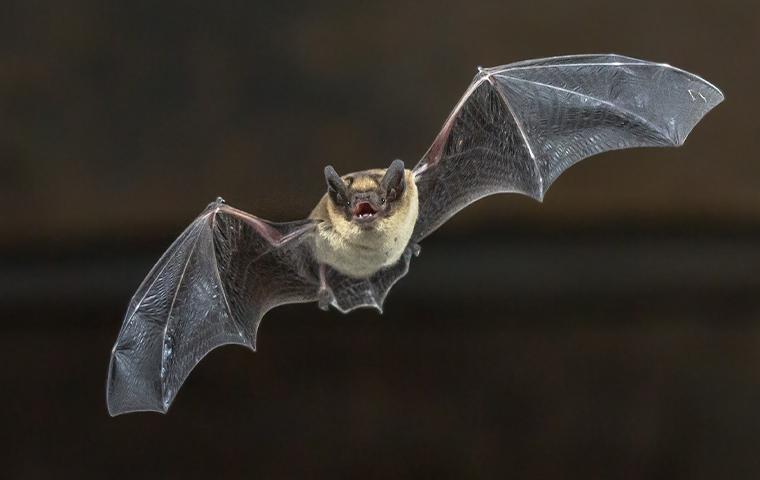 When we visit your home or public facility, we'll:
Inspect it to locate the bats' hiding spots
Install funnels to allow them to leave and prevent their return
Find their entry points and seal them
Green Flag offers a 12-month warranty on bed bug treatments
We will also seal your building once we've evicted the bats.
Trust us to restore your property to a bat-free state. Call 888-441-1BUG (1284) now to schedule your bat eviction in Lake Nona Region, Baldwin Park & Lake Mary, FL.
When Is The Best Time To Remove Bats?
Newly established in 2017, Green Flag Services had to make some critical choices when setting up for their eco-friendly bed bug services. Aprehend® enabled Green Flag to offer a low-cost, effective bed bug remediation service, requiring just one treatment. The addition of steam using the Polti Cimex Eradicator allowed them to offer bed bug treatment with immediate relief from bites, plus the long-term residual of Aprehend® for a fraction of the cost of a standard thermal remediation.
Call 888-441-1BUG (1284) today to schedule an appointment with a bed bug exterminator serving Lake Nona Region, Baldwin Park & Lake Mary, FL and vicinity.
Request Your Free Inspection
Complete the form below to schedule your no obligation inspection.