The year-round, beautiful weather in Florida provides us with many benefits. The ideal conditions make for nice days spent outdoors, enjoying the sun, and hanging out with friends. But these lovely conditions aren't all positive. The humid, sub-tropical climate of Orlando also attracts nuisance pests all year long. Today, we're spotlighting mosquitoes and the very real dangers that they present to Orlando property owners.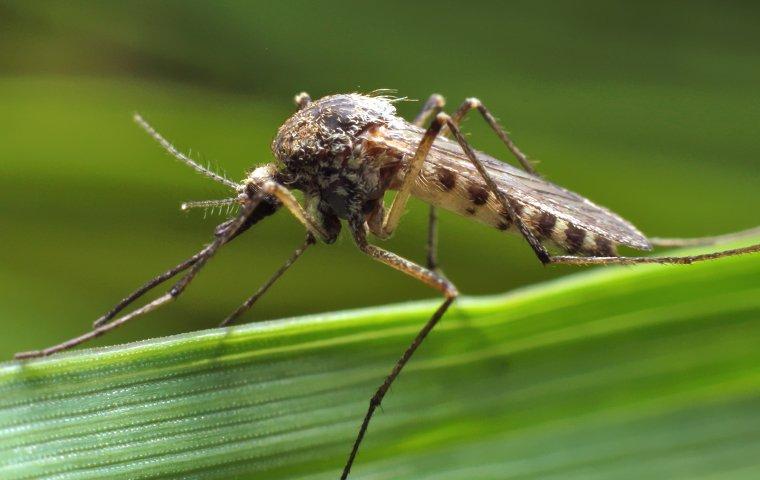 Mosquitoes are nuisance pests that are infamous for their bites. We've all come home from a long day outside, only to discover tons of itchy mosquito bites on our legs, arms, torso, etc. Mosquitoes are sneaky and can bite you anywhere they find access. But, before diving straight into the consequences, let's review some basic features that can help you identify these bloodsuckers.
Slender, elongated body

Body and wing veins covered with scales

Long, thin legs

Piercing, lengthened mouthpart

Feathery antennae
The Very Real Dangers Of Mosquitoes
Now that you know what they look like, let's talk about the bite. Using their elongated mouthparts, mosquitoes pierce the skin of their prey and feed on their blood. We've all been the victim of a mosquito bite, and the experience is far from pleasant. Depending on the individual, mosquito bites can range from small red dots to large welts that take up considerable portions of the body.
Most importantly, however, is the fact that mosquitoes are vector pests. That means that they can transmit a long list of diseases through their bite. As mosquitoes go around from one host to the next, they can easily pick up pathogens, bacteria, and disease. If you are bitten by an infected mosquito, they can pass that sickness on to you. Here are a few of the most common mosquito-borne illnesses that you should know about.
Chikungunya

Dengue

Encephalitis

Filariasis

Heartworm

Malaria

Tularemia

West Nile virus

Yellow fever

Zika virus
So, What Can You Do?
Obviously, no one wants to be exposed to these serious illnesses. A lot of property owners try to reduce mosquito populations on their own, but those methods are hardly ever effective. There are a lot of common DIY treatments on the market like citronella candles, preventative sprays, and repellent torches, but they seldom work. Though these mosquito control methods may seem to provide short-term solutions, there are much better ways to spend your time. Consider implementing the following protocol when it comes to reducing your chances of experiencing mosquito activity on your property.
Divert water away from the house by maintaining gutters and downspouts.

Eliminate sources of standing water (buckets, tires, toys, pet water bowls, etc.)

Install window and door screens to prevent entry.

Keep vegetation and landscaping well-trimmed.

Keep windows and doors closed when possible.

Repair any damaged or ripped screens.

Use insect repellent when spending time outdoors.

Wear long pants and long sleeves when possible.

Wear permethrin or DEET-treated clothing.
These are all great ways to be proactive in your mosquito prevention efforts, however, none of them are as reliable or effective as protection from pest professionals. Green Flag Services offers complete mosquito control solutions to protect your Orlando property from infestation throughout the year.
We use a multi-impact tool called In2Care® Mosquito Control Solutions. Our services effectively kill off all mosquito activity, larvae, and pupae, eliminating harborage areas and reducing your risk of contracting any mosquito-borne illnesses. Our mosquito control and prevention services are always safe for you, your property, your loved ones, and the environment we live in. Call us today to further discuss your mosquito control needs. We will come up with the perfect plan to treat your specific problem in a way that works for you.